Program Overview
The Natural Gas Field Technician Certificate program is offered in collaboration with Eversource Energy.
The natural gas industry is experiencing tremendous growth in meeting and serving the energy demands of homeowners, businesses, and municipalities across Connecticut. Expanding access to natural gas and accelerated replacement programs have driven a higher demand for skilled resources to construct, maintain, and service the natural gas infrastructure.
Middlesex Community College is partnering with Eversource Energy to deliver a program specifically designed to help develop the future workforce needed in this growing field.
Experienced natural gas industry instructors will teach classes at the Eversource training facility in nearby Berlin, Conn. Students will develop the fundamental skills required to safely and efficiently install and maintain gas distribution facilities, including the proper use of tools and equipment. They will also build a strong working knowledge of approved industry practices. Working in the natural gas industry is a physically demanding job encompassing a variety of physical tasks, including bending, twisting, lifting, digging, and carrying equipment.
As a selective admissions program, students must follow the application process and meet all deadlines.
Upon completion of the certificate program, graduates will be ready for entry-level employment in the natural gas energy industry. Students who complete the program will earn the following credentials:
College Certificate — Natural Gas Field Technician Certificate
CPR, AED, First Aid certification from the American Heart Association
OSHA 10 — Students receive the industry-recognized Department of Labor Occupational Safety and Health Administration General Industry card
Commercial Driver License Permit Ready — This program prepares students for the permit test required to obtain a CDL.
Job interview with Eversource Energy
2017 Median Pay: $54,190 per year and $26.05 per hour (https://www.bls.gov/)
Job Outlook: The U.S. Bureau of Labor Statistics reports that occupations in this field are expected to grow much faster than average with a projected change of 16 percent from 2016 to 2026. (https://www.bls.gov/)
Program Requirements
High school diploma or GED
Valid driver's license
Accuplacer Assessment – Students may submit SAT/ACT scores or college transcripts in lieu of taking the Accuplacer Assessment.
Clean criminal background – a background check will be performed.
Fitness for Duty-Screening and Skills Assessment
Interview
Upcoming Courses
Information to be announced soon.
Program costs includes textbook, program materials, and Personal Protective Equipment (PPE). Payment plan is available.
This program is presented in partnership with the following: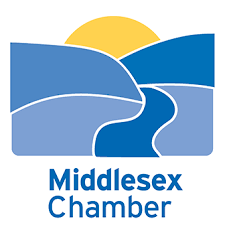 Registration is not guaranteed until payment is received or 3rd party payment is confirmed. 
Upon registration, you will receive an email from Mx-WorkforceDevelopment@MxCC.edu, and in that email, we will include instructions for payment.
Instructions for Making Payments Online
Please click here for step-by-step instructions on how to make payments online. These instructions work for both credit and non-credit (continuing education) courses.
Refund Policy
A full tuition refund can be made if you withdraw from your course at least one working day before the course start date. Once the course has started, refunds are only provided under special circumstances and require a written request to the Workforce Development  and Continuing Education Office. They are reviewed on a case-by-case basis. A refund is not guaranteed.